Glenn Harrington
B.Sc. Hons. PhD.
Director and Principal Hydrogeologist
Glenn is a highly motivated and widely respected hydrogeologist with more than 20 years experience in groundwater assessment and management. He began his professional career in the South Australian Government where he worked for many years in a variety of roles ranging from research and technical assessment through to policy development and senior management. After a year working abroad as a postdoctoral scientist in Canada, Glenn had another two-year stint in state government before moving into the private sector for a year. From 2008 to 2013, Glenn was the Groundwater Research Stream Leader at CSIRO Water for a Healthy Country Flagship where he was responsible for securing and leading large, multi-disciplinary projects in many parts of the country, including northern Australia, the Great Artesian Basin and Tasmania.
Glenn has considerable technical expertise in arid zone hydrology, estimating fluid flow and solute transport in aquitards (i.e., lowpermeability rocks), surface water-groundwater interaction, isotope hydrology, environmental geochemistry and groundwater modelling. He has published widely in the international, peer-reviewed scientific literature, and has attended numerous international conferences including many as an invited speaker. Glenn has served on a number of committees including the Technical Audit Panel for the Victorian Department of Sustainability and Environment. He has also worked with the International Atomic Energy Agency, both as a technical consultant (Vietnam) and as an active participant in Coordinated Research Projects (USA and Austria).
Nikki Harrington
B.Sc. Hons. PhD.
Principal Hydrogeologist
Nikki has over 15 years of experience in the application of environmental tracer techniques and numerical modelling approaches to improve the conceptualization of groundwater flow systems. Her PhD focused on the use of environmental tracers to investigate the movement of brines below salt lakes, with particular emphasis on the role of an aquitard on brine migration. During her eight years working in State Government, she was involved in numerous projects applying environmental tracer and numerical modelling techniques to resource assessment investigations in the Murray Basin, Eyre Peninsula and the South East of South Australia. These projects also caused her to work at the interface between science and water management, where she developed a strong interest in this area. A post-doctoral fellowship in Saskatchewan, Canada, on processes controlling the isotopic compositions of dissolved oxygen and nitrogen in groundwater, expanded this experience to a range of geological and hydrochemical settings. Nikki recently worked as a Research Associate at the National Centre for Groundwater Research and Training, as Project Leader for the Goyder Institute-funded South East Regional Water Balance project.
Nikki has experience in hydrogeology, geochemistry, isotopic studies and groundwater modelling across government, private sector and university environments and a demonstrated ability to deliver high quality work within required timeframes. She has experience in liaising at all levels with a wide range of stakeholders and an ability to focus on regional- as well as local-scale issues. Above all, Nikki has a strong commitment to producing high quality technical work to support groundwater management.
Daniel Wohling
B.Sc. Hons.
Senior Hydrogeologist
Daniel is a hydrogeologist with over 15 years experience working in South Australia, the Northern Territory and Western Australia. Daniel joined IGS in February 2017 after 15 years working for the South Australian Government where he was responsible for managing small to regional groundwater resource assessment projects, many of which involved remote or isolated field work.
Daniel's capabilities include characterisation of groundwater recharge and discharge, regional groundwater flow, aquifer connectivity (including classifying source water for groundwater dependent ecosystems) and groundwater resource capacity, and the development of water supply and irrigation design strategies. Daniel has technical expertise in aquifer pumping tests, hydrochemistry and environmental tracers, analytical groundwater modelling, and the design and implementation of groundwater monitoring networks. Daniel is highly organised and committed to regular communication to ensure timely delivery of practical outcomes that meet client expectations.
Jordi Batlle-Aguilar
B.Sc. M.Sc. PhD.
Senior Hydrogeologist
Jordi has more than 10 years' experience in hydrogeology in the application of innovative hydrogeological techniques to support water resources assessment, as well as human health and ecological risk. Jordi has expertise in surface water–groundwater interaction, site investigation, use of environmental tracers and hydrogeochemistry to determine recharge rates, sources and cross-contamination between aquifers, estimating fluid flow and solute transport in aquifers and aquitards, design and implementation of groundwater monitoring networks, and groundwater modelling. Jordi has gained an important breadth of knowledge and skills thanks to having worked in a rich variety of projects, environments and climatic settings, from urban Europe (Spain, France, Belgium, Switzerland and Romania), to remote areas of Africa (Burkina Faso), Australia and the central plains of the United States of America.
Since the end of his Ph.D. Jordi worked in several universities in Europe and Australia. Between 2014 and 2017 Jordi worked in Kansas (USA) where he coordinated fundamental and applied research projects on groundwater quality and hydrogeology, of both national and local significance. During that time Jordi also supported the Kansas Geological Survey's efforts in the areas of technical service and communication, education and public information, routinely collaborating with local stakeholders, water districts and state water agencies. Jordi has comprehensively published in international peer-reviewed journals, authored several project reports and presented at numerous international conferences.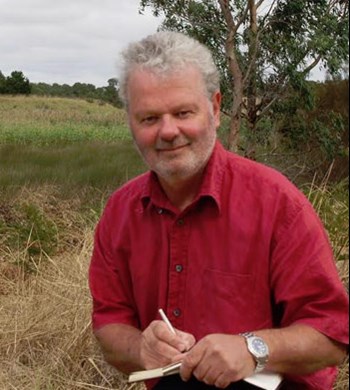 Andrew Herczeg
B.Sc. Hons. MA. M.Phil. PhD.
Principal Hydrogeochemist
Andrew is a geochemist and hydrologist with more than 35 years of research, consulting and project management experience. He spent 24 years at CSIRO as a senior scientist and research program leader in Hydrology and now works as a freelance geochemist on a range of environmental problems. Andrew also spent nearly 10 years in academia and 2 years at the International Atomic Energy Agency, Vienna, where he coordinated many of the arid-zone projects in the Middle East and East Africa. He has 250 publications including 110 in the international scientific literature and numerous consulting reports.